Strong Backlash After Sessions Rescinds Cole Memo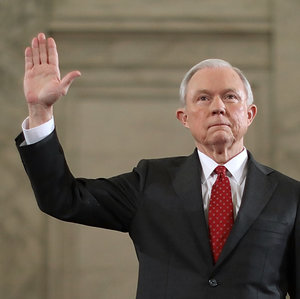 Yesterday, US Attorney General Jeff Sessions rescinded all prior advisory memoranda regarding enforcement priorities in connection with alleged cannabis crimes. This includes the key so-called Cole Memo issued in 2014. That memo advised US attorneys not to prioritize pursuing criminal cases against those complying with state legal cannabis laws as long as certain concerns (such as the involvement of organized crime or distribution to minors) were not present.
In yesterday's memo, Sessions indicates that no special guidance is needed in the cannabis space and that general guidelines applicable to all potential prosecutions apply. These guidelines include, according to the memo, "federal law enforcement priorities set by the Attorney General, the seriousness of the crime, the deterrent effect of criminal prosecution, and the cumulative impact of particular crimes on the community." In justifying his action, Sessions lists federal statutes making cannabis illegal, indicating his belief that those statutes "reflect Congress' determination that marijuana is a dangerous drug and that marijuana activity is a serious crime."
A federal law known as the Rohrabacher-Blumenauer amendment still prohibits spending federal dollars on enforcement against those complying with state medical cannabis laws. That law will expire with the current budget bill in a few weeks, and it is not clear that it will be retained in the new federal budget. Sessions did not mention this law in seeking to describe Congress' view of cannabis.
Since the announcement, there has been strong bipartisan denunciation of the decision, mostly from legislators from cannabis-legal states. With the entire House of Representatives and one-third of the Senate up for election this year, the Sessions/cannabis issue could well be a defining one in determining future control of Congress. Might Sessions' action backfire and cause Congress to prioritize steps towards federal legalization? Stay tuned.