House Passes Regulation A+ Limit Increase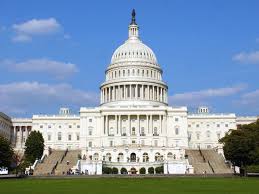 The US House of Representatives yesterday passed the Regulation A+ Improvement Act of 2017 (although Congress.gov reports it as the "Regulation At Improvement Act"). This bill would increase the cap on amounts to be raised under Regulation A from $50 to $75 million. If the Senate approves, most believe the President will sign this bill, which passed primarily on partisan lines, with most Democrats opposed.  When the bill was approved by the Financial Services Committee, Democrats noted, "Such an increase is unnecessary, not supported by the data, and potentially harmful." They added that an increase in the cap should have been accompanied by an increase in investor protections.
That said, the 50% increase in the Reg A+ cap is important for several reasons. First, it recognizes that the revisions to Reg A+ have been successful. The SEC has reported that, through September 30, 2017, 69 Reg A+ IPOs have been completed raising over $600 million, helping smaller companies grow and create jobs. There has, thus far, been no evidence of questionable characters lurking in the Reg A+ world. Trading issues have vexed some of those that have listed on national exchanges, but most believe this growing pain will work itself out over time. Companies like Chicken Soup for the Soul Entertainment, FAT Burger and iPic have now gone public through Reg A+.
The proposed increase is also important to help attract slightly larger companies to consider the streamlined Reg A+ IPO process. In my conversations, for example, with folks who work with biotech companies, they have indicated that a higher cap would be preferable as they consider their options. The SEC actually has the power to increase the limit themselves, but thus far has chosen not to. In fact, pursuant to the Jumpstart Our Business Startups (JOBS) Act under which Reg A+ was effectively launched, the SEC either must increase the limit every two years or report to Congress why they have not done so. Another report on that is due this year. Stay tuned!