My regular blogees know that each year, as mandated by Congress, the SEC holds a Government-Business Forum on Small Business Capital Formation. The result of each forum is a list of recommendations developed by the participants who range from business folks, professionals, academics and government types. Then the recommendations are ranked by the participants and the list is released. They just got the list out from the November 2013 forum. A large number of recommendations relate to the world of what I...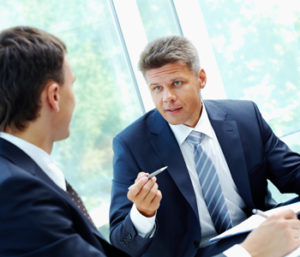 Searching for talent in a relatively new or fast-growing company is not exactly the same as finding employees in, say a small retail store, or at the opposite extreme, a large company. The difference in a growing entrepreneurial company is that typically the business is either just getting started and frenzied, on a wonderful tear and frenzied, or struggling and frenzied. Entrepreneurs are hard workers making things happen and they want employees who will actually enjoy the crazy ride that is an entrepreneurial company.
Therefore, interviewing with an entrepreneur poses its own unique challenges. I spend an entire chapter in my latest book, The Entrepreneur's Growth Startup Handbook, advising entrepreneurs on how to find and keep the right people. Here are a few ways that you can become a stand out candidate with business owners and, hopefully, land the job:
1. Share your long term plan.

Be honest here. Is this job just a stepping stone or are you excited about the opportunity to learn and grow in an exciting and unpredictable business? If you are not genuinely excited about the company and your future there, you're less likely to bring in the positive energy that drives the entire company's work atmosphere and less likely to be hired.
2. Review your own resume and find your "thing"
Entrepreneurs are passionate about their company and tend to hire people with that same fire. What are you passionate about? Did you make your dream a reality? Is it a work in progress? Rather than trying to impress a potential employer with a long list of activities, focus on your leadership roles and biggest accomplishments. Having a "thing" will make you more memorable and will convey the kind of entrepreneurial spirit that the company is looking for.
3. Think about previous issues in the workplace and how you addressed them
These kinds of questions come up in every interview. But, remember, this company is likely "frenzied" in some way, shape or form. Working for an entrepreneur comes with its own challenges and he/she will want to know that you can roll with the punches.
4. Let them get to know you
Entrepreneurs are looking inward and building a family. They want to find employees who will like each other, enjoy working together, put the team ahead of their individual agendas, avoid watching the clock, and plan for a long stay. Are you outgoing? Could you be a team player? How would you contribute to the company's vibe? Multiple interviews may be necessary to answer these questions. But your personality will be one of the largest factors in the decision to hire you. So be excited about who you are and what you bring to the table.
As my faithful blogees know, I have been a strong advocate for the changes to SEC Regulation A that are in the process of being finalized. Congress mandated that the SEC implement these changes as part of the Jumpstart Our Business Startups (JOBS) Act of 2012. The SEC announced proposed rules in December, and the comment period ended in March with lots of positive and constructive suggestions both supporting and offering potential improvements to the 300+ page proposal. I have also strongly supported both the tone, intent and substance of the proposal. The change could offer a very attractive method for a smaller company to complete an IPO onto the over-the-counter markets without state "blue sky" intervention and with reduced offering and post-offering disclosure obligations.
In a speech earlier this year, SEC Chair Mary Jo White said finalizing the Regulation A (many now call it Regulation A+) rule changes is one of her 2014 priorities. We hope nothing has changed and Chair White is pushing her staff in the Division of Corporation Finance, headed by Keith Higgins, to complete these important initiatives as soon as possible.
I have been speaking to many on Wall Street about the potential game-changing nature of the Regulation A changes. I am most excited about the fact that the SEC's rule proposal seems to be sending a message that they hope to encourage the wide use of the updated technique. The proposal struck a masterful balance between appropriate easing of regulations on smaller IPOs while maintaining very strong investor protections. Hope we get this done soon!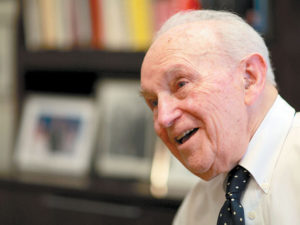 Centenarian attorney Murray Shusterman
Well this one's not a joke! It turns out there's a lawyer at the venerable Fox Rothschild, still going strong, at 101 years old! According to the ABA Journal, Murray Shusterman wants to keep working in his Philadelphia office, with no plans to retire from his corporate and real estate practice.
Shusterman got his law license in 1936. He must have some stories to tell for sure, but it seems he is keeping mum. His 72-year old architect son says it's his stubbornness that keeps him going.  Born in the Ukraine, he and his parents came here in his youth. He graduated from Temple University Law School.
What must law practice have been like before World War II? I imagine pipe smoke billowing through a non-air conditioned office where bow-tied lawyers directed secretaries at their typewriters and steno pads as the Nation struggled its way through the Great Depression. I would think Attorney Shusterman has witnessed quite the dramatic change in both the world and law practice. Who knows, maybe he'll send me an email. As more and more things that kill us are eradicated and lifespan improves, all I can say is keep going Murray! Gives me hope for the next 50 years!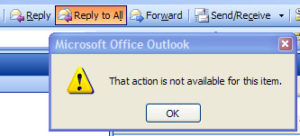 If you are active in business this has probably happened to you at least once. As soon as you hit "send" on an email you realize it went to more people than you intended. If you are lucky it's innocent, if not then someone reads something you really wish they didn't. In a sign of our interconnected times, this happened to a prosecutor involved in a major cheating scandal in the Atlanta schools, according to the ABA Journal. The case accuses senior school officials of rigging test results. Twenty-one people have already pled guilty to participating in the cheating or its coverup.
The Assistant District Attorney in Fulton County, GA was reacting to an email that a senior school official said she was too ill to appear in court due to cancer. Her two word response, meant only for her DA colleagues, "Surprise surprise." Unfortunately this went to a whole bunch of people who received the email, including the official's lawyers. Oops. Now the ADA has been suspended for 3 days and removed from the case. The ADA herself is actually a cancer survivor. She was apologetic, etc.
As careful as we all are, in the hundreds of emails I deal with every day the possibility of a simple messup like that is probably way too high. How many times have you received the "so-and-so would like to recall this email" messages? Is that worse than ignoring it? This also happens frequently with text messages, where people accidentally receive texts meant for others. So lawyers, business people and other humans, take that extra few seconds each time and make sure you know who you are writing to!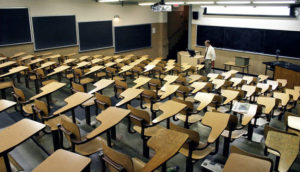 In a dramatic and accelerating trend, law school entering classes in the US in 2014 were down 11% from the prior year and 24% over the last 3 years alone. And the applications this year are down another 9%. This represents the smallest total number of new law students in a year since the Brady Bunch was doing their thing in the 1970s. This according to the Boston Globe. The exception: the higher end schools such as Harvard Law, which are seeing increases.
Reasons: of course the high and increasing cost of law schools (some schools have frozen tuition in response to the declining enrollment), and the lackluster legal job market. Also, there's no big law show on TV these days. Sounds dumb, but back in the day when shows like LA Law made lawyer life sound exciting, fun and lucrative, applications soared. Despite the need to lay off professors and cut course offerings, we do not yet see a crisis mentality among Deans and others at schools, unless they are hiding it very well. Some point to the increases in top school admissions and say that's a sign things are turning around.
Is this a recession-based blip that will eventually reverse? Is the model broken where the cost-benefit analysis of law school is more and more problematic these days? Will this become the new normal with smaller and smaller new law student classes? Is that necessarily bad for the profession? If we find a way to manage tuition and scholarship dollars and offer a 2-year law school option, I believe greater numbers of applicants will return.
Hiring as a Female Boss
Reality: for millions of years until about 40 years ago, men ruled stuff. They worked outside the home and women generally took care of the home and children. Women only earned the right to vote in the US in 1920. The genders each had roles (growing up my sisters cleared the table, and I cleared snow from our driveway). Some men in the business world still believe in the old ways and honestly admit they would rather women not be in the workplace. We need to rid the working world of this generation but it has not happened fully yet.
This manifests in multifold ways for female entrepreneurs and bosses today. Starting your own business helps get away from difficult (male and female) bosses. But you could end up hiring men who should be, but are not gender-neutral in their views, and either resent working for or will not provide enough respect for a female boss. On the other hand, some women also do not like working for other women. And although some women like female mentors, the mentors sometimes worry that the mentees will overtake their success (this is true of men as well of course).
I do not know how women think, but I know how many men think, and what women say. As to working for a female: some are fine with it and some are not. Of course it should not matter, but it still does for some people. And of course some will say they prefer female to male bosses. I think the key is not to ignore the issue in the hiring process. Try to elicit the likelihood that this potential employee may have an issue working for a woman. If they did before, what was that experience like? This can be asked honestly and not defensively. Body language also can be telling in an interview. Is a male candidate a little flirty, or borderline condescending (both problems)? Do you get a firm handshake (good sign)? Is eye contact an issue?
Bottom line: address the issue up front. You are more likely to make the right hire.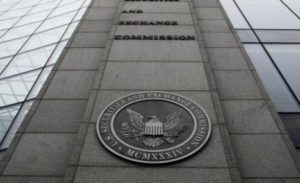 My regular blogees know that each year, as mandated by Congress, the SEC holds a Government-Business Forum on Small Business Capital Formation. The result of each forum is a list of recommendations developed by the participants who range from business folks, professionals, academics and government types. Then the recommendations are ranked by the participants and the list is released. They just got the list out from the November 2013 forum. A large number of recommendations relate to the world of what I call "statutory" crowdfunding, which is not my beat here. The other key recommendations made:
1. Eliminate the SEC's proposed additional restrictions on the use of Regulation D for private offerings when general solicitation and advertising is permitted.
2. Promptly adopt final rules regarding Regulation A+ to allow a simpler public offering preempted from state regulation.
3. As approved by Congressional committees, allow all public reporting companies to register public offerings on short form S-3.
4. Allow smaller reporting companies to avoid submitting financial information in XBRL format as it is expensive, time-consuming and not terribly beneficial.
5. As approved by the House of Representatives, widen "tick sizes" to encourage trading in smaller company stocks.
6. Allow market makers of small company stocks to be compensated by issuers for their efforts.
7. As approved by Congressional committees, end the application of Rule 144(i) which restricts trading of former shell companies two years after a reverse merger.
8. Lower to $15 million the current $40 million minimum public offering following a reverse merger required to bypass "seasoning" restrictions delaying uplisting of these companies.
9. Change public company disclosure rules to eliminate the need to disclose information which is not material to an investor.
10. Eliminate SEC Schedule 14f-1 requiring filing and mailing an information statement when public company boards change as it is onerous, often duplicative and inconsequential.
Some of these items are new, and some have been "on the list" for years. We know it is important to keep this list current so that when Congress or the SEC Commissioners believe timing is right to take action for smaller companies, the items of concern to those of us in the hustings are well known. Thanks Tony Barone and my friends at the SEC for their hard work each year on putting together this valuable conference.