A key subcommittee of the US House Financial Services Committee has announced a hearing tomorrow morning to begin consideration of a group of 7 bills that could coalesce into a large initiative to benefit small businesses and smaller public companies. Some are saying this, along with a previous bill passed by the House on tick size spreads, could indeed become the 2.0 version of 2012′s Jumpstart Our Business Startups (JOBS) Act, which brought many tremendous changes to the small business...
Unless you've been under a virtual holographic rock, you know that Google is later this year to widely market Glass, a pair of glasses with a built-in computer that you direct with voice commands to check your email, go on the Internet and take photos and videos. Besides the many humorous potential implications (a great online video shows a man being "helped" by information through his Glass as he makes his way through a date), there are serious legal issues that the new product creates. This is just the start of the nascent "wearable technology" world which will include smart watches and much more.
It looks like most states will be able to use existing laws, for example, to prevent you from using Glass while driving, according to the ABA Journal Tech Weekly. You would think this is noncontroversial, but some have complained that Glass could give you spoken driving directions, and there's an app being developed that can wake you up if you doze. There are also concerns about the ability to unobtrusively take a photo or video, and some bars, restaurants and theaters have already banned the device. Even inadvertently recording a conversation could violate a number of states' wiretapping laws prohibiting an unapproved recording of a two-way discussion. In fact, some commentators are already declaring the product dead because of its funny look, high price (currently $1500) and privacy issues.
What's next? One expert thinks contact lenses or even retinal implants with tiny computers and screens could be developed. That will really send the lawmakers into a tizzy! Of course many positive and exciting things come from wearable technology so let's watch (pun intended) and see!
In a sign that we are still not out of the woods in either the US economy or the law business, BigLaw firm Brown Rudnick last week told 10 of 23 law students who were to join the firm in the fall that their offer of employment has been rescinded. The students were to join the firm's New York and Boston offices, where business conditions apparently remain flat. The firm says it is doing well in other offices, but it was not practical to ask these students to take employment in another of the firm's offices. The firm is giving the students a "transition payment" and reimbursing them for their costs in taking bar review classes.
Add this to Fed Chief Janet Yellin's recent statements that interest rates need to remain low so that the struggling economic recovery can do better and we are all having to get used to the term "anemic growth."
This is not every big law firm. I was with a BigLaw partner the other day who said they had a record year last year and are hiring more new lawyers for fall 2014 than they ever have in their history. And we haven't heard  stories like this since Weil Gotshal laid off a bunch of lawyers and staff last summer. So things are improving for sure. But if you want to judge by the number of top graduating law students getting in touch with me and still struggling to find post-graduation employment and we start thinking more and more that Obama's support of moving law school from 3 to 2 years makes quite a lot of sense.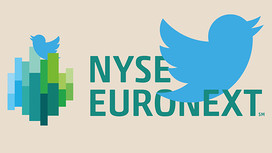 According to a recent report from the New York Stock Exchange, IPOs are back. The year 2013 saw the most IPOs since 2007, at 200 (this did not include SPACs). This in the first full year after passage of the Jumpstart Our Business Startups (JOBS) Act, which added the IPO "on ramp" to make going public through traditional means more attractive. The first few months of 2014 look to be going even higher than that. The US also represented nearly 50% of worldwide IPOs last year, the first time that's happened since 2003 (based on IPO proceeds raised by region).
Technology, healthcare and financial companies still dominated the industries seeing IPOs, less so consumer, energy, materials and industrials. The report also indicates a very large pipeline of deals being worked on as well. Stocks are also trading well. The March report noted that 33 of 41 IPOs in 2014 are trading above their original IPO prices. In general, the tech IPOs do the best on their first day of trading.
But it's been a tough road for the good old IPO. Averaging 200 deals a year from 2004-2007, there were barely 200 deals total in the next three years from 2008-2010. Things did pick up in 2011 and 2012 with 114 and 123 IPOs respectively. But even at 200 last year, this is way less than the 400-500 IPOs we saw annually on average during the dot-com boom in the late 1990s. There are still roughly the same number of reverse mergers as IPOs, in some years more reverse mergers. So there could still use some tweaking to the IPO world, and hopefully things like the new Regulation A+ IPO alternative will help!
She has been in "Grey's Anatomy" and movies like "27 Dresses" and "The Ugly Truth." Emmy award winner Katherine Heigl now has new headlines – suing drug store chain Duane Reade last week for $6 million over a Twitter post including a paparazzi picture of her carrying bags coming out of a Duane Reade store (see above). The caption: "Love a quick #DuaneReade run? Even @KatieHeigl can't resist shopping #NYC's favorite drugstore." They have since taken the post down.
Her legal claims are under both federal and NY law. The federal Lanham Act claims would require her to prove her reputation was injured by false or deceptive advertising which deceived consumers into not wanting to conduct business with her brand. The NY claim is under the right of privacy law, which makes it illegal to use someone else's name or image for advertising without their permission. She claims any money she gets from the suit will go to a charity she set up in honor or her late brother.
So the interesting question in the age of Twitter – was Duane Reade's social media post "advertising"? Or just information protected by the First Amendment where no one should have perceived she was endorsing the store? A similar case in 2009 caused a court to stop a retail chain from running an ad congratulating Michael Jordan on his induction into the Basketball Hall of Fame without his permission.
My take? As they say in law school, on the other  hand… To hear more about my opinion on the Heigl case, tune into Socialfly Sessions on Spreecast on Thursday, April 17th @ 12pm EST. Click here to sign up and watch http://bit.ly/socialflysessions3.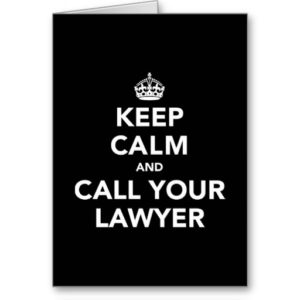 In this continuing series on the benefits (and challenges) of flat fees for transactional legal services, here we focus on the way it changes the relationship between lawyers and their clients. Imagine the following really happens: you call your lawyer as much as you want during a deal and the fee is the same. Your lawyer is on a call with you and two other lawyers are on the call as well listening and taking notes, and you're happy about it! Your lawyer works hard to complete the deal speedily and efficiently, not only because that's his moral obligation, but because he has an actual financial incentive to do so.
Almost without exception, when I offer a flat fee to a client and talk about the benefits above, the client gets it immediately. Once you reach agreement on the amount, the ticking clock disappears. Clients really do love this. I know in hiring lawyers in my personal life (buying a house, etc.) I am very mindful of my lawyer's time (and my bill) and don't call except when it is very important. I want my clients to feel that they can consult with me on all matters large and small and not feel constrained by my hourly rate. As a legal team, it allows me the freedom to staff a deal as I deem appropriate without worrying about a client complaining about double (or triple) billing them for work. We know in the end the team approach is more efficient with much of the work handled by lower hourly rate lawyers, but the concept of multiple attorneys on a deal concerns some clients. Not with a flat fee!
Clients nearly universally embrace the flat fee idea. Why have law firms not done so? Fear. In future posts we can talk about ameliorating that fear with some of the keys to making flat fee arrangements work not only for the client but also for the law firm.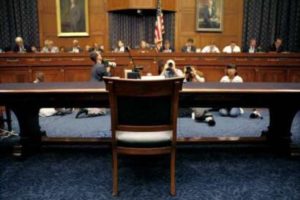 A key subcommittee of the US House Financial Services Committee has announced a hearing tomorrow morning to begin consideration of a group of 7 bills that could coalesce into a large initiative to benefit small businesses and smaller public companies. Some are saying this, along with a previous bill passed by the House on tick size spreads, could indeed become the 2.0 version of 2012′s Jumpstart Our Business Startups (JOBS) Act, which brought many tremendous changes to the small business regulatory environment. The subcommittee's memorandum summarizes the substance of the bills to be discussed, which also are pretty darn exciting, to include:
1. Expanding short form registration on Form S-3 to all reporting companies regardless of public float or whether their stock is traded on a national exchange.
2. Allowing Form S-1 registrations to do "forward incorporation by reference" after effectiveness, eliminating costly and risky post-effective amendments.
3. Preempting state blue sky review of securities issued by all smaller reporting and emerging growth companies.
4. Reducing the holding period to allow public sale under SEC Rule 144 from 6 months to 3 months.
5. Easing the burdens of registration on advisors to small business investment companies.
6. Expanding those who can file an automatically effective Form S-3 to those with $250 million public float and up.
7. Very important for us reverse merger folks: allowing former shells to have no special restrictions under Rule 144(i) starting two years after ceasing to be a shell.
A cool thing: after  a number of the bills' descriptions, they include a statement that these are based on recommendations from the SEC's annual government-business forum on small business, which we have worked hard over the years to make meaningful and substantive. When could this hit the House floor and Senate? I leave that to my expert friends in Washington. Kudos on all of this House FSC!
I recently met with a young entrepreneur who just completed five years since her business began. Offering a very attractive and innovative service, she is appropriately proud and pleased with her success. After all, she beat the odds! Within 5 years, 50% of new businesses have failed. Within 10 years that number is 90%. She's the sole owner of the business and has a variety of directions she could take it at this point. The big question, of course, is now what?
She admits that when she started the business she never expected it to take off the way it did. She didn't really think through a long term strategic plan, she was too busy just keeping things going, bringing in and servicing customers and just surviving, which was hard enough! She realized that she now has to map out a clear long term path to guide the growth of her business from this point. Is her plan to sell? Go public? Keep generating profit for decades to come? Bring in investors to accelerate growth? Expand her service to more cities? If so through franchising? Direct ownership? How does she even properly make these kinds of decisions since she has never faced them before?
Does this even matter? Why not just keep building and see what happens? Of course a plan is better than no plan. It informs every decision you make, when to hire, what services to offer, what pricing, what marketing and publicity to seek, literally everything. So yes, Virginia, it matters. My advice, especially for a solo entrepreneur, is to start with an advisory board. Folks whose opinion you respect and who have important and relevant experience in working with entrepreneurs or being one. They may have industry experience, but it's also important to bring that fresh perspective of folks outside of your industry. If you don't know people like this, go online and seek them out. You'd be surprised how many experienced and successful people in the world of entrepreneurship enjoy mentoring, giving back and the excitement of helping a fast growing company. Compensation may involve a small equity piece or something else you can work out (maybe they can use your service and you trade!). More on this in future posts….