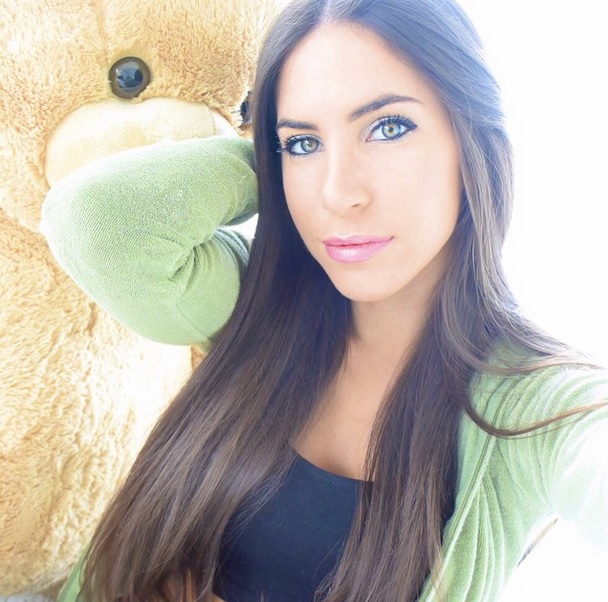 She has nearly 6 million fans on Instagram. She's been covered everywhere from TMZ to Yahoo to People.com and the London Mirror. Famous for her very toned figure and recently her equally toned Mom, at the tender age of 21, New Yorker Jen Selter has figured out the path to success. She focuses her image on fitness and wellness, and of course her many fans love seeing her workout pics and selfies. In many ways she is just beginning, but here are five things all entrepreneurs can learn from young Jen.
1. Find a niche and own it. I always say try to be the king or queen of something. Many feel Jen is the undisputed queen of her unique brand of selfies online. She has remained true to that mission and her fans clearly appreciate it. She's even coined a cute phrase "Seltering."
2. Social media is critical to business success. Jen built her image on Instagram, and now Tumblr, Facebook, Snapchat, etc. She has truly become a viral sensation and reminds us all that regardless of your business, whether marketing to consumers or business, a strong social media strategy is key in today's business environment.
3. Listen to your advisors. I know some of the folks advising Jen and they are very experienced and objective, and I know she takes their advice seriously. Too many younger entrepreneurs do not seek out the benefit of guidance from those who have been around the block a bit.
4. Don't give up your base. As I have often written about legends like Howard Stern, despite her fame Jen continues her regular postings on IG for her fans although she could begin to devote energies to other related activities. She understands that as she expands her brand, the place where it all started has to remain a key focus for her.
5. Health and wellness is a hot space. Instead of just relying on her impressive figure to draw attention, Jen focuses heavily on promoting living and eating right, thinking positively and working out. There is no question that today there is a strong and growing interest in businesses catering to average folks' health and wellness and she is very smart to be in the forefront of that world.
I'm sure we're going to see more positive messages and great things from Jen in the years ahead. Workout videos? Advice on healthy eating? A reality show with her Mom and grandmother? Go millenials!
Many seem a little confused by the flurry of regulatory activity in Congress and the SEC the last few years when it comes to small business and capital formation. Regulation D? Regulation A+? Kickstarter? Crowdfunding? Which is which? Watch this week's episode of The Entrepreneur's Advocate for a breakdown of 4 major types of crowdfunding.
Our law firm is a proud sponsor of next week's Growth Capital Expo at Caesar's Palace in the City of Lost Wages. We somewhat prophetically months ago planned for me to moderate a panel discussion on Regulation A+, clearly divining that the final rules would be released only two weeks before the conference! Seriously, we are very lucky that this has been planned all along, and we are actively organizing a very exciting discussion with OTC Markets head Cromwell Coulson, investment banker Jim Riggs and attorney Sam Guzik joining me for the discussion.
In just the few weeks since the announcement of the new rules, there has been a dramatic level of interest in moving ahead with new Reg A+ offerings. Of course this is great! I truly believe that this will be a game changer for smaller company finance, and the marketplace is beginning to understand this.
One thing that remains uncertain: how the SEC staff examiners will treat these filings in terms of the review process. In the past they were notoriously difficult in giving significant comments to Reg A filings. With the new regime now in place having a goal to streamline the IPO process, one hopes the examiners will be encouraged to apply that attitude to their review and do their best to limit comments to those that are truly material to an investor. But we are off and running for sure…if you will be at the conference let me know!
Last week the SEC voted unanimously to adopt final rules implementing changes to Regulation A which were mandated by the Jumpstart our Business Startups (JOBS) Act of 2012. How will these final changes affect emerging growth companies? Find out in today's episode of The Entrepreneur's Advocate!
Posted by
David Feldman
on Apr 3, 2015 in
Musings
|
0 comments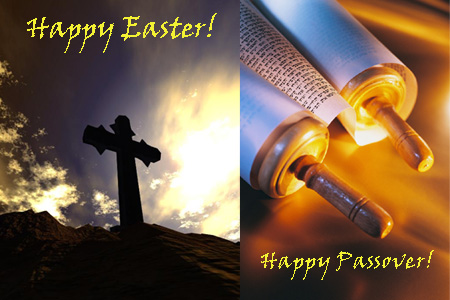 It's not often that Passover and Easter are so close to each other and both over the same weekend. Putting aside the various religious implications, both are positive and happy celebrations and portend the renewal of Spring. For my friends in, say LA, Miami, etc., you may not totally appreciate the feelings that winter's end brings in our colder climes but feel free to pretend you do!
Holidays such as these, where family is often around, are times to pause, to smile, to think about the great, positive and lucky things that life affords us. Even when faced with challenges, whether in business or personal life, I think it's important to focus as much as possible on the good things we have in the short time we have on this spinning orb.
I was born on the first night of Passover (I apparently ruined the family dinner) and so for me the enjoyment of my birthday during the Spring just adds to those forward-looking and optimistic feelings. I am very very thankful for the great family, friends and business colleagues that I've had the great pleasure to interact with. I hope everyone enjoys a wonderful holiday as applicable! OK now back to Regulation A+, entrepreneurship and building exciting companies!