We have just launched a YouTube channel called The Entrepreneur's Advocate, featuring short videos covering topics of interest to entrepreneurs at all stages of development, bringing the best tips and latest news to today's entrepreneur. Featuring your humble blogger, the series offers essential "how-to"s in concise weekly episodes. Be sure to visit and subscribe to the YouTube channel at https://www.youtube.com/channel/UC3Yr9tuDqPkgrERhG2DuJZA. We will add new videos regularly!...
Today was a significant day for the world of IPOs, small business and the smallcap markets. The SEC voted unanimously to adopt final rules implementing changes to Regulation A which were mandated by the Jumpstart our Business Startups (JOBS) Act of 2012. It took awhile to get the rules completed, but they are final at last. I will have much more to say once the actual rule text is released, but based on the presentation today I am extremely excited about the potential game-changing nature of these developments.
The basic concept of Regulation A+, as it has become known, will allow a non-reporting or private company to complete a public offering of up to $50 million with a streamlined process of SEC review and disclosure. At the same time, a number of investor protections will be included. These include mandatory audits of financial statements for those seeking the greater benefits of the rule, ongoing reporting obligations after the offering is completed and a limit on how much an unaccredited investor can invest. Here are the five key attributes of new Regulation A+ based on the SEC staff presentations today:
1. Blue sky preempted. New Regulation A will be in two tiers. Tier I will be raising up to $20 million and Tier II will be raising up to $50 million. A company raising any amount can choose to do as as a Tier II company, with greater disclosure and reporting obligations. But Tier II companies can complete their offering with no state blue sky merit review of the offering. This is simply huge and was the result of a very intense battle which the SEC won over the lobbying efforts of the states.
2. Test the waters. Underwriters and companies will be allowed to "test the waters" of a potential investment with any investor (not just institutional ones as in a normal IPO) both before and after filing your disclosure statement. This could be a big cost-saver as some companies will not go forward with an offering if investors do not seem interested.
3. Reduced disclosure and confidential filing. All the major company information will still be there, but there will be a noticeable reduction in the overall level of disclosure. For example, Regulation A issuers don't need to talk about their relationship with conflict minerals. And as with other IPOs, you will be able to file confidentially and go through rounds of SEC comments before deciding whether the public (or your competitors) should be aware of your filing.
4. Reduced reporting and path to full reporting. A Tier II company must participate in a reduced disclosure regime of filing twice a year instead of four times a year, but no insider or proxy filings will be necessary. The OTCQB, we believe, plans to allow these companies to trade on its platform which otherwise only permits full SEC reporting companies. The rule also allows a simple filing on short form 8-A to choose to become a full SEC reporting company after the Regulation A offering is complete. Many investors will prefer a path to full reporting.
5. Resale offer of up to $15 million. A company can choose to seek trading for already issued shares as its method of going public, or add that to an IPO. The rule allows a resale of up to $15 million worth of stock each year. So a private offering, followed by a Regulation A resale offering may become a very attractive way to go public.
As much as I have been an advocate for other IPO alternatives such as reverse mergers and self-filings, I have always said these wouldn't be necessary if IPOs were easier to do. With the passage of these new rules today, the SEC has opened the door to that easier and more attractive IPO while also retaining very strong investor protections.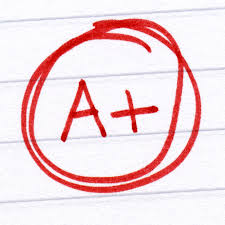 It has happened at last. Almost three years after passage of the Jumpstart Our Business Startups (JOBS) Act of 2012, the SEC is set to vote to finalize rules on so-called Regulation A+ expansion this Wednesday, March 25. As we have written often here, the hope is that they remain close to their original proposed rules. This could mean that the rules are "official" by early summer.
If passed mostly as proposed over a year ago, private companies will be able to complete an IPO, raising up to $50 million with a slightly scaled back prospectus, the ability to test the waters with all investors, and no state blue sky review of the offering. For small companies considering options such as reverse mergers and self-filings, the hope is that this will add an additional very attractive option to consider.
For decades there has been a schism between small companies that see benefit to being public and have the ability to bear the costs of doing so, but an underwriting community that insists on only more mature companies "qualifying" for a traditional IPO. Maximizing the alternatives for these companies and educating the marketplace about their benefits (and challenges) has been the focus of my legal career. It's been a long wait but I am cautiously optimistic that the final Regulation A+ (your humble blogger actually coined the term) rules will usher in a new era of exciting small companies raising capital for growth, job creation, and success.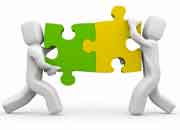 Like the rise and fall of some Hollywood stars, the reverse merger has faced both criticism and popularity over the decades. Through the 2000s many of us successfully showed the market how these combinations into non-operating public vehicles (including special purpose acquisition companies, or SPACs), could be completed very successfully, legitimately and with maximum transparency. In the late 2000s another black eye when dozens of offshore companies, many of which went public through reverse mergers, faced fraud accusations (many of these were ultimately dismissed). As a result of these problems, in 2011 the SEC passed new so-called "seasoning" rules making it harder for former reversed companies to uplist onto national exchanges.
In the last several years reverse mergers have resurfaced once again as an appropriate alternative for companies either not qualifying for a traditional IPO or preferring to avoid the time, cost and risk even if an IPO is possible. Others have chosen additional alternatives such as "self-filings," which are also gaining popularity for those not wanting to be burdened by the new SEC rules.  So here's why this technique used by thousands of companies remains viable and attractive:
1. Fast. If your company needs to raise capital within the next several months, and your source of capital requires that you be public for them to write the check, there remains no faster way to go public than a reverse merger with a public "shell" company.
2. Cost-Effective. A reverse merger remains much cheaper than a traditional IPO, even including the cost of purchasing a shell. Some shells, especially so-called Form 10 shells, formed from scratch and very clean but not trading initially, can be quite inexpensive relative to shells trading over-the-counter.
3. Seasoning is OK or Bypassed. In a reverse merger the SEC "seasoning" rules don't matter if you are willing to trade over-the-counter for a year while adjusting to public status or can raise a public offering of at least $40 million following the merger, and many have chosen one or the other. The large public offering option has become popular in particular in the biotech space.
4. Transparent. The SEC requires a full disclosure document be filed after a combination with an SEC reporting shell company, something that was optional before 2005. This ensures that investors have the same information as in an IPO registration statement almost immediately after a reverse merger is completed. The SEC does often review these filings, ensuring even more accuracy, but this review does not occur until after you complete the combination.
5. Less Dilution of Ownership. In a reverse merger typically a small percentage of the company is provided to former owners of the shell (although in some cases all the shell's equity is purchased for cash). In an IPO often more money is raised than is even requested, and at a price the company hopes is the lowest at which is will raise money for quite some time. Thus the owners of the company face more percentage dilution in a typical IPO.
Self-filings remain a strong option, especially for those who can wait a few more months before completing the going public process. If you want to learn more, just call me! Or take a look at my book on the subject: http://amzn.to/1AMYEaG.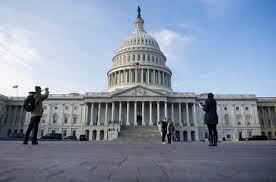 It started with the National Securities Markets Improvement Act of 1996 (lovingly known as "NSMIA" pronounced "nissmeeya"). That law said federal SEC oversight of public offerings on the major national exchanges is sufficient and the states do not also need to review, weigh in, and frankly more often than not delay and frustrate the process. Unfortunately OTC companies remained stuck with full state "blue sky" review of public offerings.
Then came the Jumpstart Our Business Startups (JOBS) Act of 2012 (way better acronym btw). Here in improving Regulation A to allow larger offerings than before but maintain more scaled disclosure and reporting, Congress said state review is preempted to sales to qualified purchasers. So far the SEC proposes to allow all investors to be qualified so long as the disclosure meets SEC standards. And just last week the SEC Advisory Committee on Emerging Companies appeared to have rejected efforts by the states to scale that back somehow.
But really we should ask Congress to do what they almost did in drafting NSMIA, namely preempt state review of all public offerings. There is really no unique individual state interest that is not fully protected by our very capable and hard-working SEC examiners. States would and should continue to play a role in enforcement and in the regulation of intermediaries and brokers. NSMIA, then JOBS started us down the slope (private offerings under Regulation D also are state preempted), so why not take the next logical step to make IPOs a more attractive option for smaller companies while maintaining strong investor protections at the fed level?
States do have rights, but not if Congress preempts those rights, and they should in this case. Maybe before 2016 gang?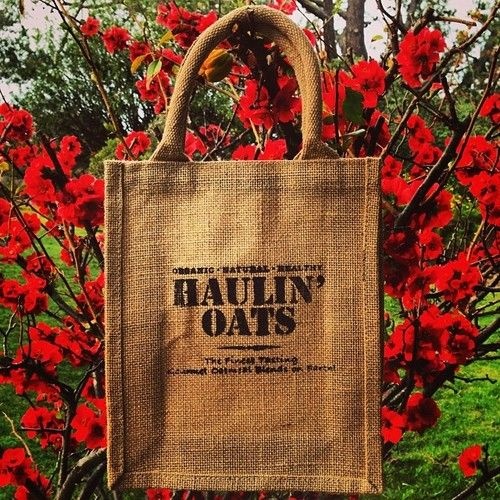 I admit I just love these things. What's in a name? Well for many, a brand. And in the case of the huge rock duo Hall & Oates, they just can't seem to "go for that" as a Brooklyn company is peddling hipster granola called "Haulin' Oats." Daryl and John have filed suit to stop the company from using the name that does seem to take advantage of the famed group's legend. Their production company is in fact called Whole Oats, and, according to the New York Daily News, others have attempted over the years "to make a connection between the artists' names and oats-related products." The suit claims that the name was chosen "in an effort to trade off of the fame and notoriety associated with the artist's and plaintiff's well-known marks." It will be interesting to see if the courts agree, as both federal and New York state trademark issues will be brought to bear.
Is this a little generational? The younger makers of the granola, who claim their product is "perfect by itself or as the base for a breakfast parfait creation," will probably have a tough time claiming they had no intention of playing off the group some of us used to jokingly refer to as Hats & Coats (please don't ask me to explain the 70s). Some articles about this are a little critical of H&O, basically suggesting they leave the cool Brooklyn hipsters alone. Could this backfire publicity-wise for them and be a boon for the Haulin' Oats team?
Only my good friend who is a true psychic has the answer.

We have just launched a YouTube channel called The Entrepreneur's Advocate, featuring short videos covering topics of interest to entrepreneurs at all stages of development, bringing the best tips and latest news to today's entrepreneur. Featuring your humble blogger, the series offers essential "how-to"s in concise weekly episodes. Be sure to visit and subscribe to the YouTube channel at https://www.youtube.com/channel/UC3Yr9tuDqPkgrERhG2DuJZA. We will add new videos regularly!
The first three we have put up there are: 5 Signs You are Not an Entrepreneur, 5 Things Entrepreneurs Can Learn from Howard Stern, and 5 Challenges of Young Entrepreneurs. Enjoy!!!!!