A few weeks ago at a keynote speech in California, SEC Chair Mary Jo White covered a wide range of topics in the world of securities regulation. The speech also referenced crowdfunding and Regulation A, both the subject of current pending rulemakings awaiting final action by the Commission. As to the two proposals, White said, "While the final framework of these two exemptions is yet to be determined by the Commission, if the enthusiasm for them is any indication, I expect strong interest in...
A fascinating tale of excitement, buried treasure and a true legal thriller. John Grisham's latest pirate adventure? Nope, just a couple who found $10 million of gold coins buried in their yard in San Francisco recently. The gold, according to The San Francisco Chronicle, is believed to be what was then $30,000 of gold reported stolen from the San Francisco Mint way back in 1900. So who owns it? What taxes does the couple, who is remaining anonymous, have to pay? We answer these here because of the immense clamor of interest in this amazing news.
Well, it's pretty much "finders keepers" according to California law, says the ABA Journal. They found it on their own property. Plus, whoever stole it doesn't seem likely to show up to claim it, as they are criminals, and in all likelihood rather dead. Taxes? Well, shockingly it appears about half of the value of the find will be paid to the US Government in taxes. I guess they'll have to sell some of it to pay the taxes. Or maybe they can trade it for bitcoin!
It is a reminder of the development of monies and currency and how not that many centuries ago all business was done through barter, and then the value of gold and silver gave way to modern currencies, electronic transfers and yes, the crypto currency sweeping the world as we speak. What will you find in your backyard? Maybe let the dog do the digging…
Posted by
David Feldman
on Mar 6, 2014 in
Musings
|
0 comments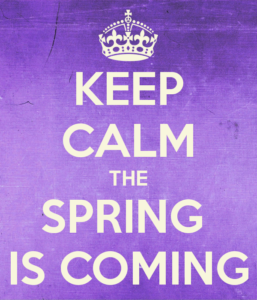 You don't normally see me commenting on the weather here at the David Feldman blog. But this was a winter for the ages, at least here in New York, as well as many other parts of the US. Snow stranded thousands in Atlanta, flooding, roofs caving in from feet of snow, air traffic bolloxed, it's truly incredible. I am only now able to see the ground in the land behind my home for the first time since December. That is not how NY winters are supposed to be. And yes, the weather has an impact on the economy, so no need to report that breaking news here.
But with the uncertainties in the market, the economy, the regulatory environment and the legal industry, there are certain things we are able to count on in addition to the proverbial death and taxes. Every year, winter does give way to spring. The signs I'm seeing? Baseball: the grapefruit league in full swing (pun) in southern climes. Clock change: this weekend we "spring forward" and lose sleep while allowing the sun to be up later in the day. Cherry blossoms: starting March 20 those in our nation's capital will start to enjoy the famous Cherry Blossom festival in Washington (fun fact: the cherry blossoms are not really an American tradition, they were a 1912 gift from the Mayor of Tokyo, Japan). Roth: those of us in the smallcap world know that it is not early March without the annual Roth Capital conference in Laguna Beach, CA. Yes my firm is sponsoring and I will be there.
Study after study shows that our attitude and mood can be meaningfully affected by the weather. If that's true, we should all be miserable! But, as is my philosophy on all things life-related, optimism takes over and the Spring glass of very slowly melting snow is indeed a bit more than half full today, even as we still struggle with 18 degree temperatures to start our day here in NY! Stay warm everyone….for the moment!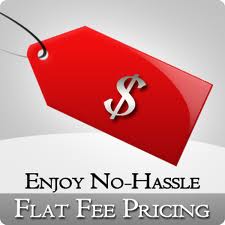 The vast majority of attorneys are honorable, hard working, well-intentioned and client-focused. Some, of course, are much more interested in their own bottom line than that of their client. Either way, even when well-intentioned, often clients perceive that their attorney is looking to milk their case for more money when they are billed by the traditional hour.
When billing by the hour, the moral incentive of course is to work efficiently and complete the matter quickly and effectively. But billing by the hour creates a competing financial incentive – to drag things out just enough so that if it goes any further you'd be upset. But even then things could have been brought to a head quicker in many cases.
With flat fees, which I strongly prefer in most corporate and securities transactions, the moral and financial incentives are aligned. The less time the lawyer spends, the more successful the arrangement. So finding ways to be efficient, streamline the process and simplify the transaction are all good and help both client and the attorney. Dragging it out with a flat fee hurts everyone. Of course the lawyer must take care in the process to ensure that his or her professional obligation to fully protect the client is met as well.
Watch here for more about these alternative billing arrangements and the hope that our profession begins to work harder to embrace them!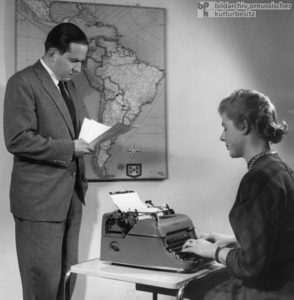 As we see more and more efforts by major law firms to adjust to changes in the economy, technology and law practice, big firm Arnold & Porter has announced an offer to buy out its entire secretarial staff over the next year to encourage them to leave. The ABA Journal reports that the Managing Partner of the firm felt that it was time they recognized how different things are when it comes to creating documents and getting work done. The firm is moving to a "team-based" approach in its new offices in Washington, where it is based, in 2015.
When I started law practice, each secretary (now of course they are administrative assistants) worked for one partner and one associate. Higher level partners had their own secretary. Back then the secretaries spent a lot of time sitting across from a lawyer taking dictation "Mad Men" style. In more recent years, big firms have moved to a 4-lawyer-per-admin approach. This step takes us to the next level.
These days lawyers create their own documents and correspondence at their desktop computers, then distribute them through email. Same with litigation papers and filings. So what do the admins do? Make travel arrangements, answer the phones, help partners keep their schedule organized.  So you are still needed, admins. But technology, sadly for law firm employees, has significantly reduced that need.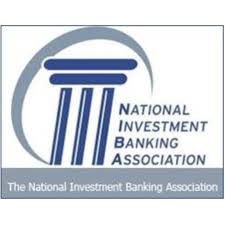 I am off to sunny south Florida to attend this week's National Investment Banking Association conference. NIBA is an over 30 year old group of investment banks concentrating on small and microcap companies. There are always interesting companies and panels and I am very much looking forward to the conference. If you are there give a shout! If you want to register, go to http://nibanet.org/conferences/niba-february-2014-ft-lauderdale-fl-conference.
I'm sure folks at the conference will be all abuzz about the various recent and upcoming regulatory changes for smaller public companies, including general solicitation of private offerings under Regulation 506(c), equity crowdfunding and especially updated Regulation A+ to do a simplified IPO and post-offering public reporting. Should be a great event.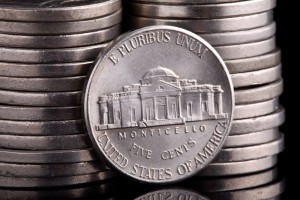 After unanimously sailing through the House Financial Services Committee back in November, the full House of Representatives, in a lopsided 412-4 vote, last week passed HR 3448, known as The Small Cap Liquidity Act of 2013. The bill now moves to the US Senate for its consideration. House Reps Sean Duffy (R-WI) and John Carney (D-DE) were the key co-sponsors.
The bill creates a 5-year pilot program which would give public companies the option to have their stock traded in 5 or 10 cent increments between "bid" and "ask" instead of the current rule going as low as a penny between the two. The "decimalization" of these spreads back in 2001 is partially credited for decimating the smallcap IPO market. Under the bill, stock price would have to be above $1.00 for the company to have the right to alter its spread. The idea is to encourage more market participants to be involved with smaller stocks and use the spreads to earn more from trading activities, helping smaller companies raise capital.
I'm reminded of Schoolhouse Rock and the great educational ditty, "I'm Just A Bill" as we follow this law making its way through Congress. Will it pass as is and be signed into law by the President? Will it be incorporated into a larger, supposedly upcoming JOBS Act 2.0? One thing for sure, it looks like the tick size reform movement has strong bipartisan support.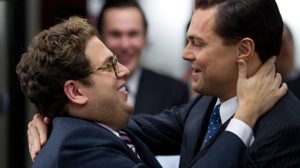 Andrew Greene is the lawyer who was in charge of corporate finance at defamed brokerage firm Stratton Oakmont, depicted in the hit movie "The Wolf of Wall Street". As we know the movie is based on the book of the same name by convicted felon turned motivational speaker, Stratton founder and CEO Jordan Belfort. In Belfort's book Greene is named, but in the movie they give him a different name, Nicky "Rugrat" Koskoff. The movie does not treat Rugrat well, depicting him as using illegal drugs and prostitutes and being involved in money laundering and some other fairly depraved activities that permeate Martin Scorcese's somewhat controversial film. They also make fun of his toupee.
So the real Andrew Greene, whose law license in California is inactive, has now sued to get $25 million and to have the movie pulled from theaters. Why? He says the move defames him and his image because the change of name only thinly veils his real identity. The toupee, he says, is made fun of in an "egregiously offensive manner." My favorite quote from the New York Post has Greene's lawyer saying he "worked diligently to create an environment of regulatory compliance and oversight at Stratton Oakmont."
While we are here to provide commentary, when it comes to Stratton and Belfort, I think the movie and book and story speak for themselves. Regarding Attorney Greene, well there are two sides to every story, and if the movie can be shown to have falsely shown his proclivities he may indeed have a case.