I am thrilled to announce I will be joining the international law firm of Duane Morris (www.duanemorris.com) as a corporate partner in their NYC office as of July 14. This over 700-attorney (and growing) firm is extremely well-known in the middle market transactional world and has a tremendous depth of talent in a wide variety of legal specialties. With offices throughout the US, Europe and Asia, the global reach of the firm is impressive indeed. I look forward to continuing my work on behalf of...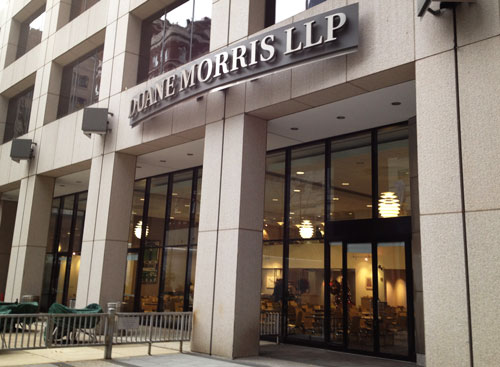 I am thrilled to announce I will be joining the international law firm of Duane Morris (www.duanemorris.com) as a corporate partner in their NYC office as of July 14. This over 700-attorney (and growing) firm is extremely well-known in the middle market transactional world and has a tremendous depth of talent in a wide variety of legal specialties. With offices throughout the US, Europe and Asia, the global reach of the firm is impressive indeed. I look forward to continuing my work on behalf of emerging growth companies, dealmakers and investors in this awesome and exciting platform! More to come when I hit the ground there in a few weeks!
Posted by
David Feldman
on Jun 29, 2015 in
Musings
|
0 comments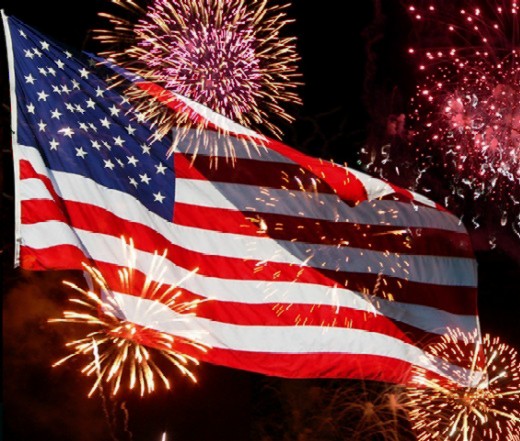 A pretty bold experiment indeed. A ragtag group of rebels fought against the greatest Empire in the history of our tiny orb and were successful. The idea: let's combine a bunch of smaller places with a central government but local control as much as possible. Let the people (mostly) decide stuff. Overall, it's worked pretty well for these couple centuries. Thanks Haym Solomon, thanks Pres. GWashington, thanks Continental Congress. All these people risked life, limb and prosperity for the cause of freedom.
Yeah we did some other stuff that was pretty horrible. So America doesn't get A+. On balance, though, as noted above, pretty cool. But let's remember: every dominant power in the history of the Earth was eventually overthrown. We should never assume our superpower status is to be taken for granted. Hopefully our debt will not ultimately cripple us. Hopefully our relationships with other nations will be more based on mutual respect than fear.
So as we enjoy the July 4th weeklong celebration, let's indeed celebrate our pretty darn awesome experiment. And also remember all those who gave everything to protect and preserve it.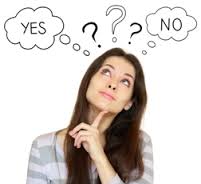 What do you do when an important decision is looming? Signing a key vendor. Offering equity to an important employee. A significant hire. Adding or deleting a product or service. Or even bigger ones like selling the company or shutting down. Do you dwell on it, toss and turn at night, make endless analytical charts or worse, procrastinate and delay the decision? Or do you give it very little thought, rush ahead because other business is waiting, and figure you can clean it up later if there are problems? Of course the right answer is somewhere in the middle – here are key drivers to better decision making:
1. Be efficient. Spend a little extra time at the start of the process charting the path to the final decision. Assess specifically what information you need to access, with whom you need to consult, and how you will likely weigh the various factors to be analyzed. This increases the chances that the decision will be made carefully but without dragging it out.
2. Get input and advice. Make sure your key team members and objective outside advisors are as involved as necessary to give you the maximum access to reliable points of view on the decision. Make especially sure to consult with those who may be effected by the decision to gauge their view of the matter. Remember your team appreciates being consulted on important matters.
3. Make the "pros and cons" chart. It seems cliche, but most cliches exist for a reason. Every important decision has advantages and disadvantages. Writing them down helps you visually understand the analysis better. But once you decide (what I call the "close your eyes and pray" moment), don't look back other than to carefully monitor implementation (as noted below).
4. Prepare for challenge. One burden of leadership is realizing that with most major decisions, no matter what you do, someone is likely to be upset. Make sure that person(s) at least understands how you came to the decision and why, and why you chose not to go the path they suggested.
5. Make sure implementation is seamless. When I bought a radio station, we spent so much time focusing on the acquisition, we didn't plan enough for the operation post-deal. Part of making a decision includes ensuring that you are able to make the results of your decision successful by implementing it with strong planning and forethought.
Good luck entrepreneurial decision makers!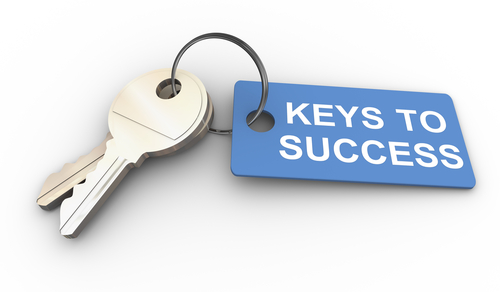 When looking at outlines of the interrelationship between various components of an entrepreneurial company's structure, what is at the center? Manufacturing? Finance? Investor relations? While all are important, I have found that for most growing companies, pretty much everything should flow from a central focus on marketing. Of course marketing is not just sales, since sales is just a component of a sound marketing strategy. Marketing is everything from deciding on your product or service and the mix thereof, making sure you are serving an unmet need in the marketplace, defining your target market, developing a strategy for reaching and educating that market, determining the best distribution strategy, packaging, pricing, advertising, social media and yes, also the direct and online sales effort itself. Here are five sound reasons to keep marketing at the core of your short and long term business strategy:
1. Nothing is possible without marketing. Seems obvious, but if you have the wrong product or service, or sell to the wrong people, or don't choose the right distribution channel, nothing else matters.
2. The marketing strategy must drive all else. Until you know what you are producing, you can't decide where or how to produce it. If you are a service business, the type of service you offer and market segments will drive where you locate as well as decisions like what financing you might need to promote and advertise.
3. Marketing creates revenue. All other aspects of business are cost centers. Marketing and sales provide both cost and revenue. So putting marketing at the center creates the greatest opportunity to maximize the top line.
4. Marketing manages cost. If you are contemplating a particular product or service offering, you can do both objective and subjective research and testing before you commit to selling. That up front cost helps manage much bigger costs down the line.
5. Marketing is everything for a service business. Years ago I owned a radio station. We didn't make a product, just played music and commercials. A purely marketing-driven business, as most service businesses are. No question a manufacturing business has to focus heavily on the production side to get things done. In the service world, it's all about marketing both before and after a customer comes in the door. So execution is also key to marketing success of course.
My Wharton marketing professors can do a much more sober and informed review of the importance of making marketing a linchpin of your business, but I know they agree!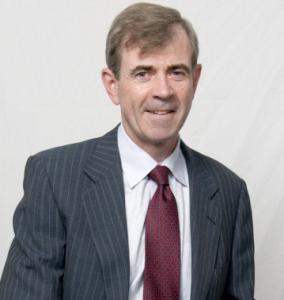 On the Friday before Memorial Day weekend, William Galvin, the Secretary of the Commonwealth of Massachusetts (pictured above), filed a petition in Washington DC against the SEC requesting that the court stop the implementation and enforcement of the SEC's changes to Regulation A. They are asking the court to hold that the rule was "arbitrary, capricious and otherwise not in accordance with the…law."
The states have been very upset since the Jumpstart Our Business Startups (JOBS) Act was passed on 2012. In Title IV, Congress directed the SEC to implement changes to Regulation A that would, among other things, preempt state review of streamlined Reg A public offerings in sales to "qualified purchasers." The bill left to the SEC to define who is qualified. In its rulemaking, the SEC declared that all investors are qualified because of the enhanced disclosure and reporting obligations in their new rule, and that qualified simply means able to take care of oneself. The SEC believed that any investor is so able if given the required offering statement and ongoing post-offering reporting.
Eight Democrat Senators wrote a letter to SEC Chair White during the rulemaking process strongly urging her to limit this preemption as much as possible. And now this lawsuit to try to stop it. As I have written here before, there is no unique local interest in allowing states to do a merit review of public offerings. The SEC staff does an excellent job, and the state reviews add too much unnecessary time, cost and hassle to the already burdensome process in going public. Let's hope this lawsuit goes away quickly.
LATE DAY UPDATE: Montana has also filed a similar petition, don't have it yet but if it is different we'll let you know!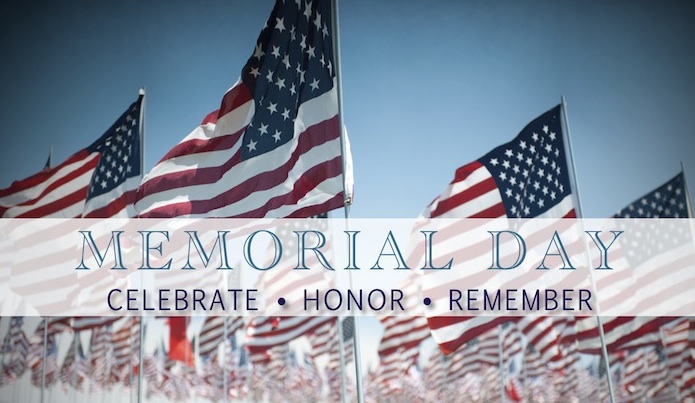 Our lives are busy. Work, work, work. And now a federally mandated long weekend to spend with family and friends. Play, play, barbecue, play. But I hope we will all take some time this weekend to remember the reason we take this extra time every May to honor those who fought and gave everything for our Nation and our freedom.
Memorial Day became an official holiday in 1866 and was meant to honor the 620,000 Americans on both sides who died in the Civil War (though it was originally only to celebrate the fallen Union soldiers). USA Today notes that 644,000 Americans have died in all other US wars combined, making the Civil War the deadliest war in our history. Until 1971 Memorial Day was always celebrated on May 30, but after that it became the last Monday in May.
When I was a kid, my father, an Army vet, always put out the flag on Memorial Day and our family stood in front of it and recited the pledge of allegiance. We did this on July 4 every year as well. Not so much of that happening anymore (though we had a short resurgence of patriotic feelings after September 11). So how about a moment today or tomorrow to remember the fallen and all our troops and revel in our imperfect though awesome experiment started in the 18th Century still going strong and making us proud.